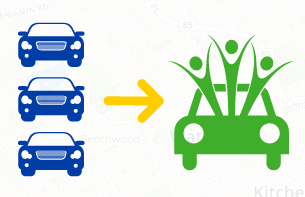 Do you carpool, vanpool, take the train, bus, walk, or bike to work or school? Maybe you telework?
Snap a pic of your commute.
Winning is as easy as 1,2,3,4!
1. Participate between February 12th – February 16th
2. Take a selfie while commuting & send it to commute@NorthShoreTMA.com
3. Please include your name, company/school name, company/school email, & worksite/school address with your submission
4. You will be entered in a raffle for a FREE lunch for a week for you and a friend ($100 value) from NSTMA
Who says there's no such thing as a free lunch? Snap & enter your commute pic today!