What Can the TMA Do for You?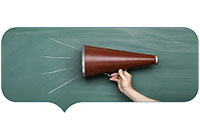 Advocacy
The North Shore TMA is a sounding board for our members. We work with agencies and elected officials at the local, state and federal level to enact reforms that are favorable to our members' transportation needs.
Some of our advocacy work includes:
Working with the Geography Department at Salem State University to align campus shuttle schedules with the MBTA commuter rail schedule
Petitioning the MBTA to allow bikes on the commuter rail during off-peak times and on reverse commute routes
Attending meetings on the Route 107 Corridor and the South Salem commuter rail station and advocating for their development
Providing educational material on alternative parking and alternative transportation options during the construction of the Beverly and Salem commuter garages and the Salem State University student garage
Preventing the cancellation of bus routes on the North Shore by organizing and promoting an online petition to the MBTA and a letter to state legislators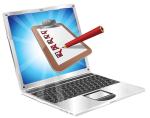 Commuter Surveys

 North Shore TMA staff can work with you to design and implement a survey tool that will provide the data and statistics you need to make the business case for transportation improvements.
Some of our survey implementation work includes:
Transportation surveys and focus groups at Salem State University that resulted in recommendations for campus shuttle schedule improvements and a mobile app that students and faculty could use to track the shuttle
Working with a local community college to organize surveys and focus groups that called for the implementation of an app driven rideshare program. Survey findings led to further recommendations for the use of Uber to help bridge the gap between different campus locations, local commuter rail stations and Park and Ride lots.
A dedicated effort to promote registration in Bay State Commute after survey results indicated an increased interest in carpooling among students and faculty at Salem State University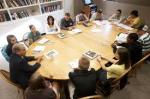 Forums and Educational Seminars

The North Shore TMA assembles area stakeholders on like-minded transportation issues like bike safety, MBTA fare prices and infrastructure development. Some of our work here includes:
Convening bike and pedestrian roundtables with the City of Salem, Salem State University and the City of Beverly to discuss improving infrastructure to make biking and walking safer and more accessible
Hosting a forum with MassDOT and the Secretary of Transportation at Salem State University to hear details about the Commonwealth's transportation plan. More…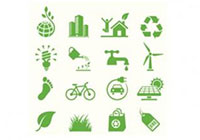 Sustainability
The North Shore TMA knows that implementing and maintaining sustainable practices are very important to the companies we serve. We prepare quarterly metrics reports on the vehicle emissions reductions and fuel cost savings realized from our programs. We are happy to share the data we collect with our members to help them with their own corporate responsibility reporting.
We're particularly proud of the award-winning Commute Another Way program we implemented at Eastern Bank in Lynn. Our specialized incentive program there yielded a 75% increase in participation in our Green to Work program. Commute Another Way also earned recognition at the 2016 ECO Awards.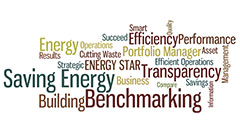 DEP Reporting
The North Shore TMA can be your advocate before the Department of Environmental Protection (DEP). We often serve as a conduit for our members and help them make their DEP reporting seamless.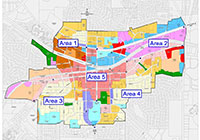 Land-Use Planning
The North Shore TMA can help our members with the transportation element of their comprehensive plan—whether that be for commercial or mixed-use development. That could include assisting with the "last mile" of a transit commute or adding striping/signage to the roads to make them more favorable to cyclists.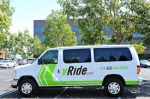 Shuttle Services

Is your parking lot overcrowded? Do you need assistance bridging that "last mile gap" between your worksite and public transportation connections? The North Shore TMA can assist our members in developing and managing a shuttle service for your worksite and coordinate those services with neighboring businesses. We can also help our members find state and/or federal transportation funding to help share the cost.