Commute Outlook
Traffic, weather and construction updates that could affect your commute. More details...
Helping to Improve Your Commute
We provide real-time updates on traffic and road conditions on Massachusetts' North Shore. Learn more > 
What We Do
The North Shore Transportation Management Association (NSTMA) works to address and alleviate transportation issues in Beverly, Danvers, Lynn, Peabody, and Salem. More details...
What we do
As a not-for-profit, public-private partnership organization, the NSTMA works closely with state government, local businesses and municipalities in the North Shore region of Massachusetts.
Find out what we can do for you…
Upcoming Events
We have events and promotions every month. Check our Events Calendar for more details...
Save the Date
Keep up to date about our frequent commuter incentive promotions and initiatives, roundtables, and member meetings. View Events Calendar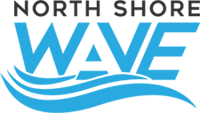 Beverly and Salem Residents as well as Business owners, please inform the Resilient Together Plan-the Joint Climate Action and Resiliency Plan for Salem and Beverly by taking this 5 minute survey to provide your opinions, perceptions, and prioritizes for environmental and community resiliency. The survey will be available all month long: (https://resilienttogether.metroquest.com/
The MassCommute Bicycle Challenge (MCBC) 2020 has ended. Thank you to everyone who participated. Eastern Bank in Lynn was our big winner. They had the most participation and have all won T-shirts and 2 lucky riders also won a $25 gift certificate to a local bike shops. Join us again next year, we'll be back to our normal timeframe in May.
The Salem Ferry has closed early for the season due to low ridership. Look forward to their return next summer!