Commute Outlook
Traffic, weather and construction updates that could affect your commute. More details...
Helping to Improve Your Commute
We provide real-time updates on traffic and road conditions on Massachusetts' North Shore. Learn more > 
What We Do
The North Shore Transportation Management Association (NSTMA) works to address and alleviate transportation issues in Beverly, Danvers, Lynn, Peabody, and Salem. More details...
What we do
As a not-for-profit, public-private partnership organization, the NSTMA works closely with state government, local businesses and municipalities in the North Shore region of Massachusetts.
Find out what we can do for you…
Upcoming Events
We have events and promotions every month. Check our Events Calendar for more details...
Save the Date
Keep up to date about our frequent commuter incentive promotions and initiatives, roundtables, and member meetings. View Events Calendar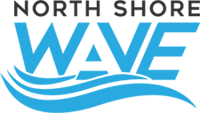 The MBTA is proposing possible service cuts called "Forging Ahead" throughout the entire public transit system because of low ridership due to the pandemic. Read more about the reduction in service and provide your input.
Beverly and Salem Residents as well as Business owners, please inform the Resilient Together Plan-the Joint Climate Action and Resiliency Plan for Salem and Beverly by taking this 5 minute survey to provide your opinions, perceptions, and prioritizes for environmental and community resiliency. The survey will be available all month long: (https://resilienttogether.metroquest.com/
Great news for commuters in Lynn! Zone 1A fares will remain in effect between Lynn and North Station through Dec 31st. Learn more