Commute Outlook
Traffic, weather and construction updates that could affect your commute. More details...
Helping to Improve Your Commute
We provide real-time updates on traffic and road conditions on Massachusetts' North Shore. Learn more > 
What We Do
The North Shore Transportation Management Association (NSTMA) works to address and alleviate transportation issues in Beverly, Danvers, Lynn, Peabody, and Salem. More details...
What we do
As a not-for-profit, public-private partnership organization, the NSTMA works closely with state government, local businesses and municipalities in the North Shore region of Massachusetts.
Find out what we can do for you…
Upcoming Events
We have events and promotions every month. Check our Events Calendar for more details...
Save the Date
Keep up to date about our frequent commuter incentive promotions and initiatives, roundtables, and member meetings. View Events Calendar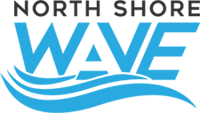 The Salem Ferry is officially launched for the season. This year's ferry service runs from July 3rd – October 31st.  Learn more about the ferry and the special commuter rates!
Keep logging your telework trips in CommuteConnect from June 1st-Sept 1st for the chance to win a $75 gift card every month!
We've held an election and the results are in! Congrats to our new Board of Directors were elected to serve on the NSTMA board for the 2020-2022 term.