Commute Outlook
Traffic, weather and construction updates that could affect your commute. More details...
Helping to Improve Your Commute
We provide real-time updates on traffic and road conditions on Massachusetts' North Shore. Learn more > 
What We Do
The North Shore Transportation Management Association (NSTMA) works to address and alleviate transportation issues in Beverly, Danvers, Lynn, Peabody, and Salem. More details...
What we do
As a not-for-profit, public-private partnership organization, the NSTMA works closely with state government, local businesses and municipalities in the North Shore region of Massachusetts.
Find out what we can do for you…
Upcoming Events
We have events and promotions every month. Check our Events Calendar for more details...
Save the Date
Keep up to date about our frequent commuter incentive promotions and initiatives, roundtables, and member meetings. View Events Calendar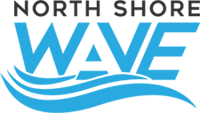 Salem announces it's newest micro-mobility option-the Salem Skipper which launches today, Dec 16th. Operated by Via, the bus is an on-demand service to get you around Salem on your own schedule during the operating hours of 7am-7pm Mon-Fri and 10am-6pm on Saturdays.
Lunchtime Webinar Series returns-now on a Quarterly Basis! Sign up for the first webinar in December. Miss the webinar? The presentation and slides are now posted.
Win a $150 gift card to your favorite local business or restaurant just by logging your commute trips! Deadline is Dec 18th.