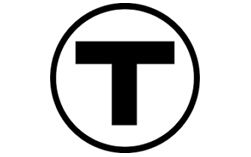 The MBTA announces possible service cuts they have termed, "Forging Ahead' in the wake of low ridership because of the pandemic. These changes are scheduled to take place May 2021.  This could have far-reaching effects for the North Shore. We urge you to provide feedback to the MTBA via email, survey, or a public meeting. The public meeting for the North Shore is scheduled for Nov 24th at 6pm. Register here.  
Here's a summary of some of the proposed changes for the North Shore Region:
Commuter rail
The Newburyport/Rockport line would end all service at 9pm. There will be no weekend service. Weekday service frequency will be reduced during some peak and afternoon hours. Prides Crossing station will be closed.
Buses
Fall 2020 & 2021 Proposed North Shore Bus Route Elimination
LOW TRANSIT CRITICAL, LOW RIDERSHIP
465 – Danvers Square via Peabody Sq./Salem Depot (eliminated 10/7/20)
465 – Salem Depot, Essex St. to Boston St. to Main St (Peabody) to Central St. onto 114 to North Shore Mall, on to Liberty Tree Mall – (outbound from Depot via Pine St, Elm St. into Danvers Sq. ) (Inbound to Depot via High St. to Water to Endicott St. to Liberty Tree)
465b – Danvers Square /Salem Depot (AM/PM 1st/last trips -commuters) (eliminated 10/7/20)
465b – 6:50 & 7:50 AM Danvers Sq via High St. to Water St, to Margin St. to North St. to Salem Depot /6:00 & 6:50 PM Reverse of AM
451 – North Beverly CR/Salem Depot (eliminated 10/7/20)
451 – Salem Depot – Washington St. to New Derby/Derby St. to Hawthorne Blvd to Winter to Bridge St. to Cabot St. to Cummings Ctr.  AM – Outbound from Depot and PM Inbound to Depot goes via Tozer Road otherwise travels via Cabot St.
HIGH TRANSIT CRITICAL, VERY LOW RIDERSHIP – REDUNDANT OPTIONS AVAILABLE ON PORTION OF ROUTE
434 – Main St. Peabody/Haymarket (suspended 2020) – No major structural changes on the 436 cover a lot of this route to Lynn CR (eliminated 10/7/20)
ELIMINATED ROUTE – BUT OPTIONS FOR BUS OR RAPID TRANSIT W/IN ¼ MILE
456 – Salem Depot/Central Square Lynn (eliminated 10/7/20)  (450 runs a similar route until corner of Eastern/Western Ave)
456- Salem Depot via Highland Ave/Western Ave to Eastern Ave to Trinity (runs parallel to Union St.) to Central Sq. CR station.  424 runs from Corner of Eastern Ave/Essex St. to Western Ave follows Western Ave continues down 107 and ends at Wonderland.