Points, Prizes, Promos, & Programs
By activating your account, you're agreeing to the Terms of Use for the Commute Connect/GRH programs and the GRH policy as stated on the NSTMA website.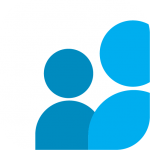 Download the Commute Tracker by RideAmigos app to your mobile device to automate your trip tracking, take the work out of logging your trips and win raffle prizes! As long as the app is open it works in the background and detects your trips so you don't have to manually log them. If you prefer, you can manually track your trips on your personalized dashboard.
The number of trips you log will determine your number of points and raffle eligibility:
Green trips (public transit, rideshare, bicycle, walk, telecommute, scooter/e-bike): 5 pts/trip (10 pts/day)
Drive alone trips: 1 pt/trip (2 pts/day)
Telework Promotion!
June 1st – September 1st 2020
Telework Challenge Continues! 
Log your telework "trips" to be entered in a monthly $75 gift card raffle!
Eligibility – ALL TMA MEMBER REGISTRANTS
Logging your "trips" is easy. Simple go to your Dashboard, scroll down to the section titled, "Log Your Trips", you can add all the applicable days by highlighting the days on the calendar. Then after your "normal commute" has been saved as a favorite, choose the time you would normally leave in the departure field and the time you normally come home in the return. Make sure the one-way distance is accurate, then choose for mode of travel, "telework." Then scroll down to log the 2 trips per day (or if multiple days are selected, the total number of days x2 trips/day).  Hit enter and you are done! Log at least 2x a week to be eligible for our Green to Work program as well which is a quarterly $250 raffle drawing. The next drawing is in June!
Track to Win!
1/27/20 – 6/30/20 and 7/1/20 – 12/31/20
Gift card raffle on July 2nd* and Jan 2nd*
Eligibility – NON-TMA members
*POINTS RESET after July 2nd and Jan 2nd drawings.
Minimum points for eligibility = 96
Example:
(2pts/day) x (2days/week) x (24 weeks)
POINTS TOTALS FOR TRACK TO WIN RAFFLE
(96-240) = $25 gift card
(241-1200) = $100 gift card
Additional Benefits
When you sign up for CommuteConnect, you will earn points for our programs, Green to Work and Guaranteed Ride Home, for all trips that are logged automatically through the app or manually via your dashboard.
Green to Work
The Green to Work (GTW) program is a raffle-based points program for TMA member employees and tenants. Participants earn points for logging their "green*" commutes to work during each calendar quarter.
TMA member employee/tenant participants who accumulate at least 240 points per quarter are eligible for a $250 gift card raffle.
The more trips you log, the more chances you have to win the raffle prize!
240 points = 1 raffle chance
241-360 points = 2 raffle chances
361-480 points = 3 raffle chances
481-600 points = 4 raffle chances
Points are re-set every quarter (March 31, June 30, September 30, December 31).
Eligibility requires TMA membership and logging at least 2 "green"* trips/week.
If you have already signed up for COMMUTECONNECT you're all set! Any trips you track (either via automated tracking or manually logging) will count toward the GTW program.
If you're not signed up for COMMUTECONNECT, download the app and then
If your employer or residential community is not a TMA member and you would like more information, please contact us at commute@northshoretma.org.
Guaranteed Ride Home
Green to Work (GTW) participants who log their commutes at least 2x a week can earn points toward the TMA Guaranteed Ride Home (GRH) program through UBER.
When you SIGN UP for CommuteConnect you will earn points for our programs for all trips that are logged automatically through the app or manually via your dashboard.
Your first voucher is available upon enrollment.
Subsequent GRH trips are based on earning at least 80 points per month by logging "green"* commute trips a minimum of twice per week (up to a total of 4GRH trips/year).
When a person has earned the appropriate number of points they can click on the available GRH Uber code award in the "available awards" link to redeem a trip.
Participants are requested to identify reason for use and check the box for conformity to GRH POLICY and GRH TERMS OF USE, the GRH Uber code is then provided for use by the participant for their Uber commute.
Participants must earn the minimum (80) points per month to remain eligible for the program.
*"Green" trips consist of using public transit, rideshare, bicycle, walking, scooter/e-bike.