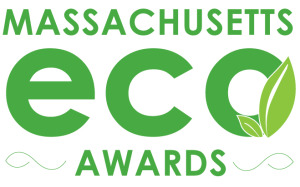 The North Shore TMA congratulates its membership for earning recognition at the Massachusetts ECO Awards
SALEM, MA, March 18, 2016 – The North Shore Transportation Management Association (NSTMA) would like to recognize its members for earning recognition at the Massachusetts Excellence in Commuter Options (ECO) Awards, which are taking place on Tuesday, March 22nd at Fenway Park.
The purpose of the ECO Awards is to recognize employers in the Commonwealth who provide incentives, amenities and accommodations for their employees who commute to/from work via shared options (e.g. public transit, carpooling, vanpooling, biking or walking).
The following North Shore TMA members will be recognized with the highest honor, the Pinnacle distinction at the ECO Awards on Tuesday:
Cell Signaling Technology (Danvers/Beverly)
Eastern Bank (Lynn)
The following North Shore TMA members will be recognized with the second highest honor, the Leadership distinction:
Axcelis Technologies (Beverly)
City of Beverly
Cummings Properties (Beverly)
Footprint Power (Salem)
City of Salem
Salem State University
In addition to the honors of distinction that the NSTMA members received, a select number of members will earn an award based on a particular category where their efforts to promote alternative transportation option excelled. Eastern Bank in Lynn was one of those members, earning a Spotlight Award for Innovation for their promotion of the NSTMA's Commute Another Way program. "From October 19th – December 11th, 18 Eastern Bank employees took alternative transportation to/from work at least two days per week," commented Janice Bean, General Services Supervisor for Eastern Bank. "We were pleased to see the uptick in participation among our employee base and we're thrilled to accept the Spotlight Award next week."
Peter Muto, Facilities Director at Cell Signaling Technology will have a speaking role at the ECO Awards Ceremony. "In 2012, Cell Signaling Technology started its Alternative Transportation Program to promote and reward our employees who make a commitment to commute to work by carpooling, cycling, walking and/or public transportation. With the help of our IT department, we developed a section on our Intranet where employees can log their trips on a daily or weekly basis. For their effort, the participating employees accrue points that can be redeemed for gift cards and "Green Days", which are bonus days off from work, " said Muto.
"We are ecstatic about the honors our members are receiving at this year's ECO Awards, " said Andrea Leary, Executive Director for the North Shore TMA. "100% of our membership is being honored next week and we are excited to hear from Peter
[Muto] and see Eastern Bank win the Spotlight Award."
For more information, please visit the ECO Awards website.