When:
08/26/2020 @ 12:00 PM – 12:45 PM
2020-08-26T12:00:00-04:00
2020-08-26T12:45:00-04:00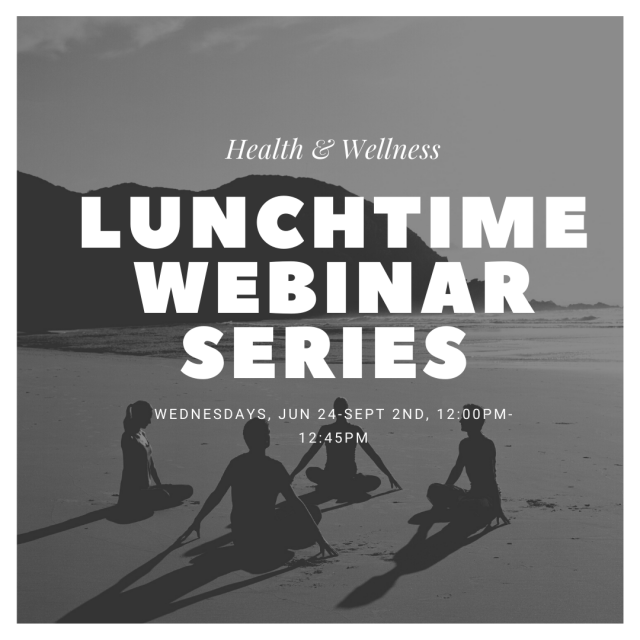 Need inspiration or motivation to work out or reach your wellness goals? Looking to bike more with family or for daily trips?
Then look no further to our FREE Summer Lunchtime Webinar Series.
Held on Wednesdays, from June 24 to September 2, over ZOOM during your lunch hour (from 12pm-12:45pm) we'll connect you with experts in their field, to motivate you to reach your fitness goals, relax and recalibrate, and give you the tools you need to bike more and enjoy the simple pleasures in life. Now more than ever is a time of reflection. There is no going back to pre-COVID times, there is only moving forward, eliminating unnecessary distractions, and prioritizing what matters most in life, work, and family.